Guess what? I lost my wedding ring on Thursday…to make a long story short, when I woke up last Friday I started panicking because I couldn't find the ring. I was like, where is it? Well, I could not find it. The whole family searched for the ring all over the house, even in the trash cans…nah, we did not find it. So, I figured my husband would be super upset, I was nervous, and after I saw his reaction all I could do was cry. He is such an amazing guy! What does he do…start shopping online for another ring.
I don't believe in jewelry, is not my thing, spending money on stuff like that is not something I do. So, when I see him looking for a ring and I see the $$$ he is about to spend…I freaked out!!! I was like, no, why would you do that!!! His replied, "I'll do anything for you". Tears rolling!!!! So, we selected a ring…and it's so beautiful, and sparkly and fancy and EXPENSIVE. Due to the size of my chubby finger, the ring will not arrive till the first week of December, I cannot wait!!!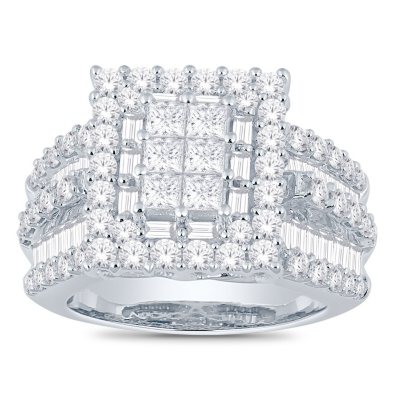 When we got married we were both soldiers, living with a very poor salary, therefore my wedding ring was small, it had a beautiful1.5CT on it, but it was on the small side, which I love. But, this time my honey decided to upgrade, and the ring is so beautiful…I don't even know how I am going to adjust to it…all the bling! He believes in giving the best to his wife and children, and I am thankful and blessed to have found a man who love his family fiercely.
If you find a man who shows you how much he loves you, who screams it to the world, whose life revolves around you…then you can say you found your prince charming. I got mine! I am blessed…and I have always said that I do not deserve him, but the Lord knows best. He is my husband! Love you babe!
by